Episode 145 - Pie! Pie! My Darling!
6 months ago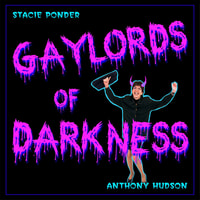 Episode 145: Pie! Pie! My Darling!
The Gaylords find their Dream Home! Stacie & Anthony don Von Dutch and discuss this notorious 2010 Hong Kong film as well as the housing crisis, explicit violence vs. invisible violence, and the incense that got away—all before putting a down payment on The Chopping Block.
Find out more at https://gaylords-of-darkness.pinecast.co